Meet the Owner
Pack 'n Stack Moving Bin Rentals is locally owned by a woman named Carrie.
Say Hi to Carrie!
Carrie is a single momma with 3 kiddos, and runs 3 home based businesses from Grimsby, Ontario, Canada.
Crazy we know!
Originally from Burlington, she moved to Grimsby in 2009 and fell in love with the both the community and Niagara region.  She has started a family in this area and loves to support small local businesses.
Carrie also owns another rental business called Jack of all Spades since 2007 – it is still going strong today!  It is also a rental company and its success inspired her to start a second rental company.  It is up for sale by the way if you are interested. 😉
Additionally she teaches women how to start their own Tote Rental Business with Carrie's Courses! If you are wanting to start your own Side Hustle and you are female, then definitely reach out.  Carrie will take you through her 100 day course to get you launched.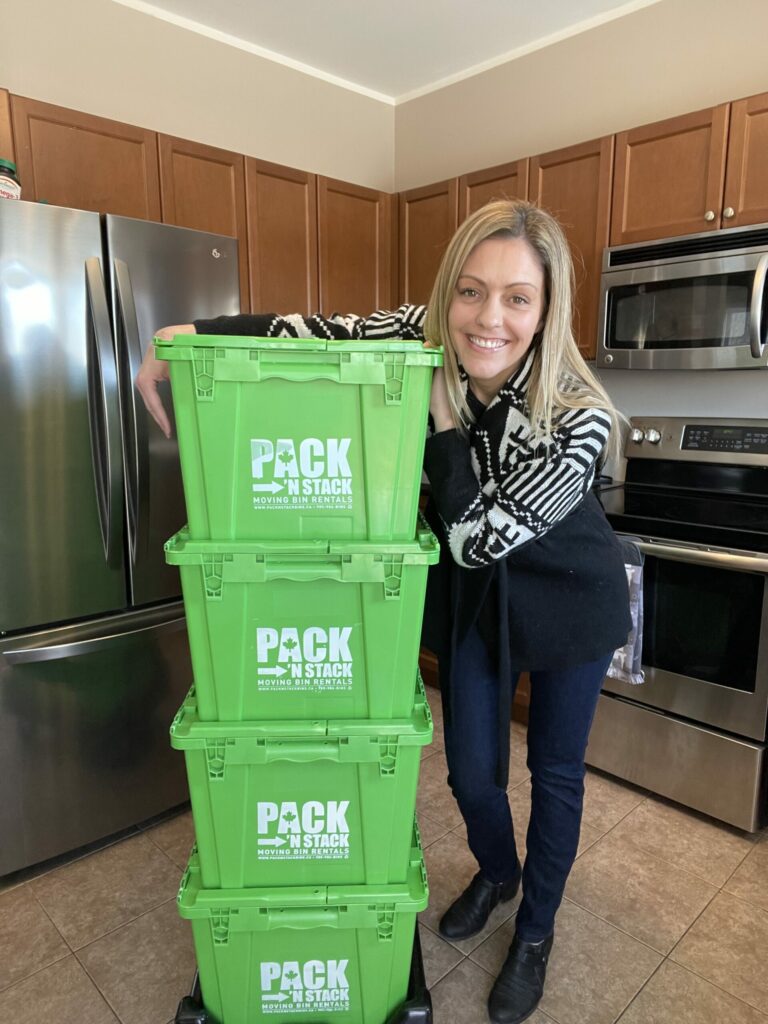 How Pack 'n Stack Moving Bin Rentals was Created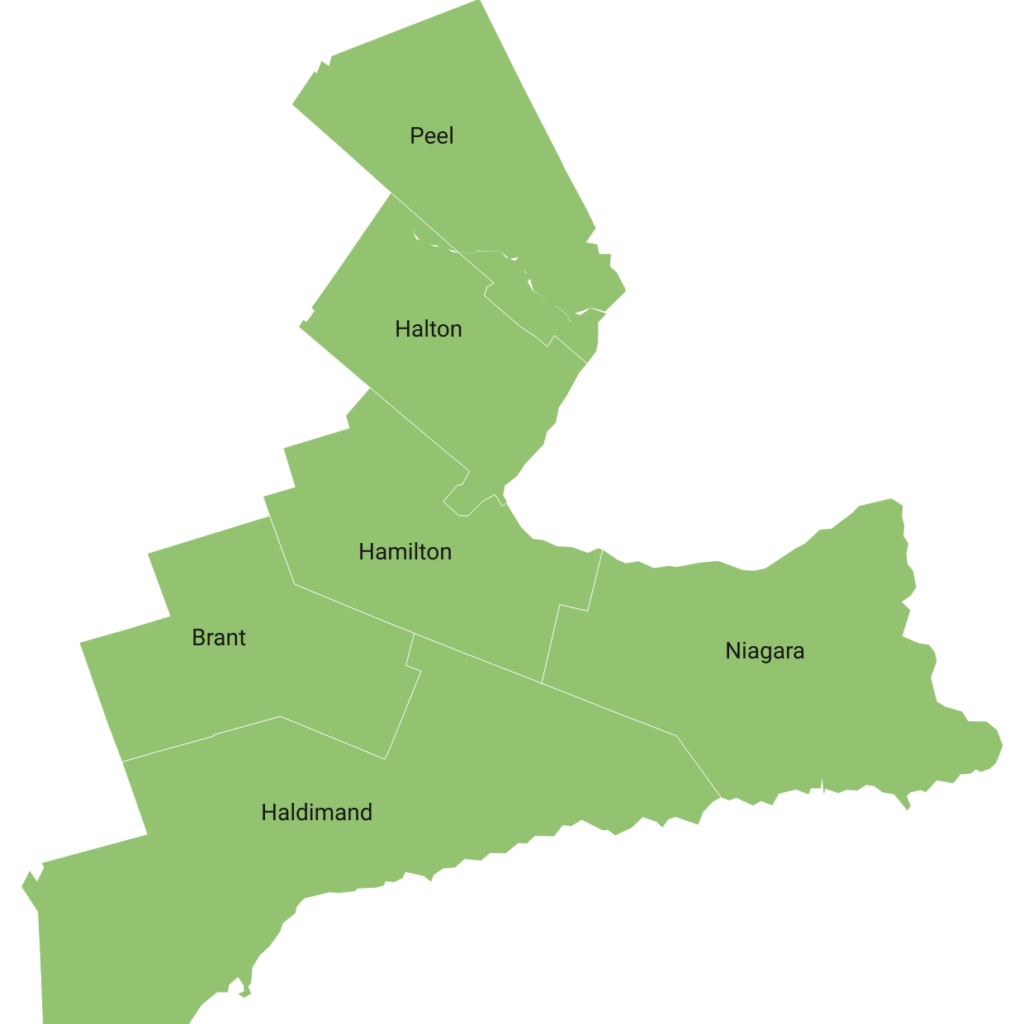 Just in 2019 Carrie decided to branch out and start offering Moving Bin Rentals as she noticed that there was a need in her area. As usual, unique and useful businesses tend to be saturated in the Toronto and Mississauga areas, but there weren't too many businesses offering this sort of thing in the Niagara and Hamilton regions, which is where Carrie resided.
So Carrie saw an opportunity to help her community get what they need, vs. paying high prices for out of town companies to deliver these bins.
Both the Hamilton and Niagara Regions are in a high growth period, and the building of new homes is just crazy. Many people come to the Grimsby area from the Toronto region. These newcomers are in need of an easy and convenient way to pack up their house.
And that is where Carrie comes in!
Carrie also services regions just outside of Hamilton and Niagara however, as you can see from this map.
She saw an opportunity to help!
Carrie recognized how stressful moving was whether her clients were a student, newlyweds, empty nesters, or a single mom like herself!
It never gets easier, and in fact as you age, people just tend to accumulate more and more stuff, right?!
She likes the name of the business because it accurately describes her product. You can stack the moving bins, so they take up less room and are easy to fit into a moving truck without having to be a Tetris star.
The Grimsby, Stoney Creek, Hamilton, Beamsville, St. Catharines, and Niagara Falls area are what she typically covers.  However she will travel as far as people want her to go.  And this my friends, is the story of how Pack 'n Stack was born.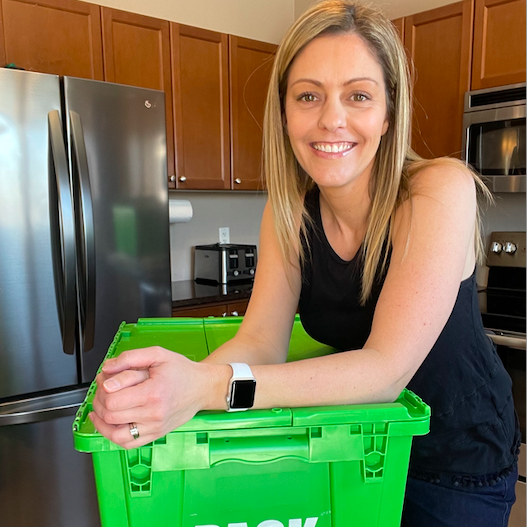 Carrie's Awful Memory Of Her Last move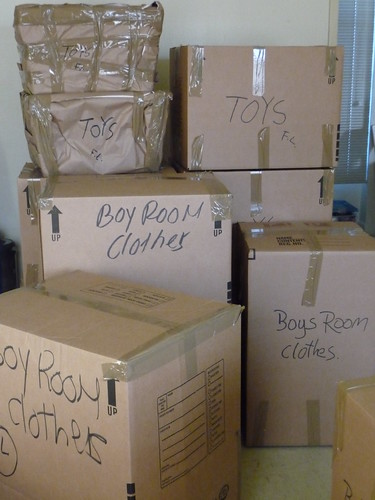 The last time Carrie moved, her kids were only 2 years old and 5 months old. Ouch. She remembers very clearly how difficult showings were, how difficult it was to find time to pack, and how hard it was to find babysitters during moving day. The entire process was dreadful and she doesn't plan on moving any time soon!
However, if she does have to move, she knows a cool company that can get her free bins 😉
She also remembers how hard it was to find enough cardboard boxes to fit everything. She found herself carrying random small items to the moving truck, or just chucking things into big garbage bags, because she ran out of the free boxes from the LCBO and grocery store very quickly.
Carrie severely underestimated how much stuff she had, and never considered how much stuff a baby and toddler has. She thought the 25 random sized boxes (some without lids) would do to pack up a 3 bedroom house. She probably could have done with another 50 to be honest! It was such a disaster!
She couldn't understand how people would pay for new cardboard boxes, only to throw them out a week later, and couldn't justify that needless expense. If these totes were around back then, she would have been in heaven! It sure would have simplified the entire moving process and made life much more organized.