You've got questions, we have answers! Here is a full list of all of your FAQs by category, so go on and take a peak!
Cardboard vs. Totes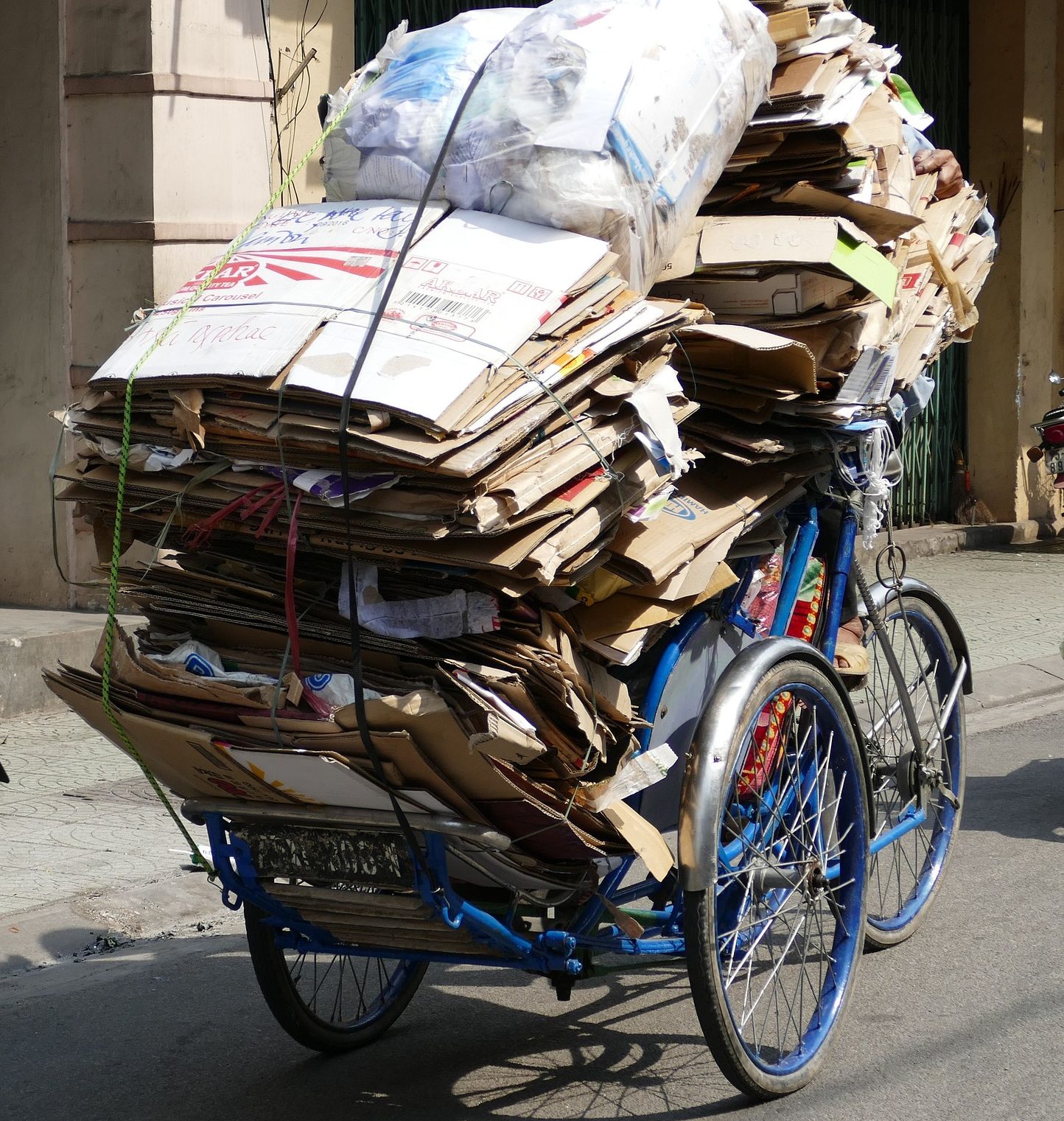 Recycling Cardboard is only done about 25% of the time by Canadians (surprising isn't it?).  And for the 25% that we try to recycle, that cardboard could be rejected if too much tape is on them.  Plus all the tape is thrown away too which just creates excess waste.  All of that tape and the cardboard that was not recycled will need to be incinerated or landfilled.
Recycling cardboard also uses a lot of energy, fuel, and water. It also deteriorates the environment since trees have to be cut down to manufacture them. Only to be discarded which increases corrugated waste after 1- 2 uses. Cardboard makes up to 10% of urban landfills and recycling cardboard takes 75% of the energy needed to make new cardboard!
For each cardboard that is recycled, 40% is used to make a new one, and 60% is non useable sludge. This sludge is then burned and it releases C02 emissions into the atmosphere, or dumped in a landfill. So no, cardboard is NOT good for the environment!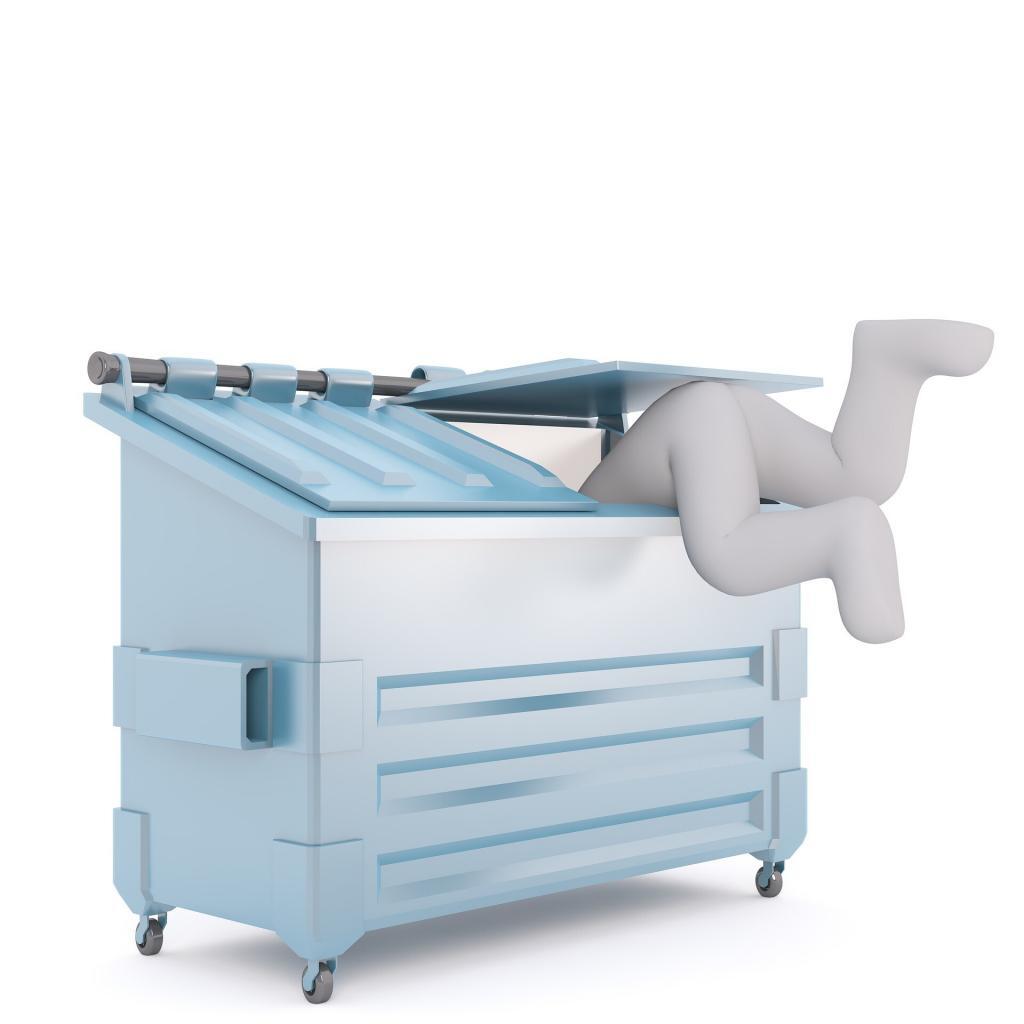 Finding free cardboard boxes is a more affordable solution than renting our bins, correct. But other than that, the price factor will probably be the only positive thing about it.
If the cost is your only deciding factor, then yes! Go dumpster diving and find yourself some used, soggy, dirty cardboard that is free. Then go home and tape it up, and fit a couple of small things in it. Then go find another dumpster for a couple more boxes.
Or you can get classy by skipping the dumpster and grabbing some from the LCBO. Have you seen the size of those boxes? You can barely fit anything in there and many don't have lids! Lastly, by re-taping all the boxes you are wasting time and adding to landfills for no good reason with all that additional tape. Seems like a lot of unnecessary work for not a very good result.
Instead we recommend opting for convenience and helping the environment. Consider strong bins that are durable, water resistant, clean, sanitized, bigger, bacteria and bug free, and are better for the environment!  They can come right to your door so that you don't have to waste time driving from store to store, or dumpster to dumpster, looking for a couple of boxes at a time.
And you don't have to waste time taping all those cardboard boxes.  And do you really want to put your linens, clothes, and kitchen items in a box that had chemicals, bed bugs, pen dander or bacteria?  Gross!  Instead ours come right to you, pre-assembled, ready to go!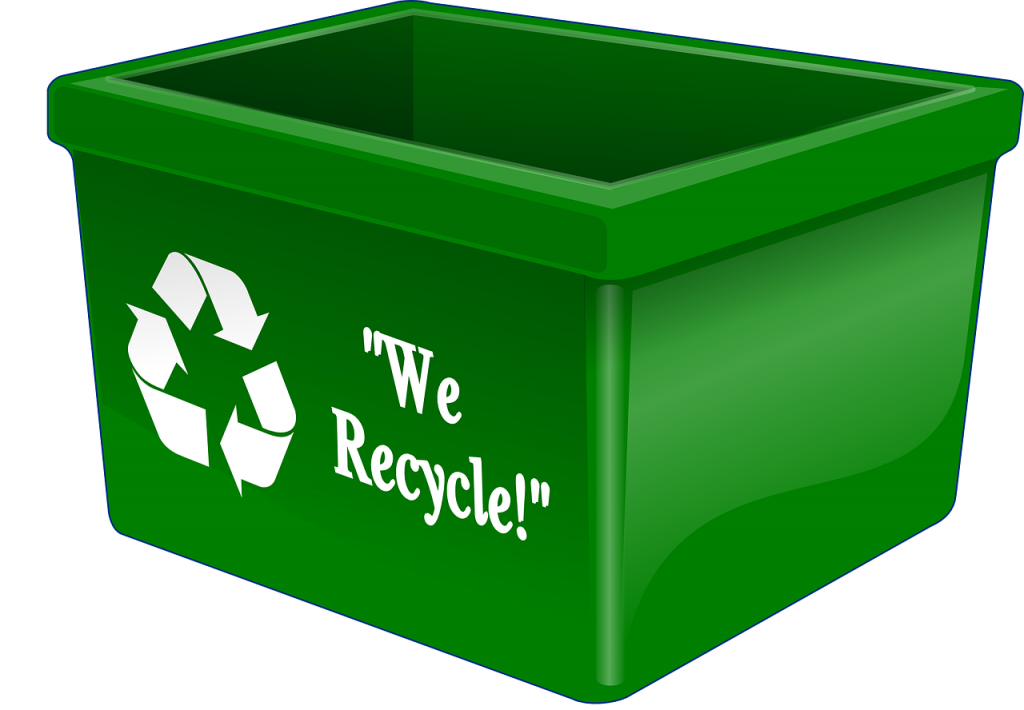 Some people ask us, "How can you say that your Bins are environmentally friendly when plastic is not environmentally friendly?" This is a great point to make, and one we love to answer. Our bins are made from 100% recycled plastic, and can be used up to 400 times before needing to be recycled. So we found a way to re-purpose plastic.
The difference is that cardboard is good for 1-3 times and then needs to be discarded.  Sure you can recycle some cardboard, but 75% of it ends in a landfill.  Our Bins are super Eco-friendly and have a much much longer shelf life. And it's used from recycled plastic as we mentioned so this plastic already exists. We have just found a way to re-purpose plastic, which was already produced. You will not find our Bins in a landfill because we recycle our Plastic Bins 100% of the time.
When it is time to retire a bin due to damage or just wearing down over time, we have a new purpose for them! Since they are made out of High Density Polyethylene (HDPE), we are able to take them to a recycling plant and they make them into new HDPE items.  We can recycle plastic bins and have successfully created zero waste! Unlike cardboard where most of them end up in a landfill, we are doing our part in helping the environment by re-purposing plastic that already exists.
Believe it or not, in many cases, our Bins are actually more cost affective than purchasing new cardboard boxes! And there are a million positives to renting bins, and a million negatives to buying cardboard. Ok, maybe not a million – but we feel so strongly about it that we need to show you what we mean!
Uhaul and Home Depot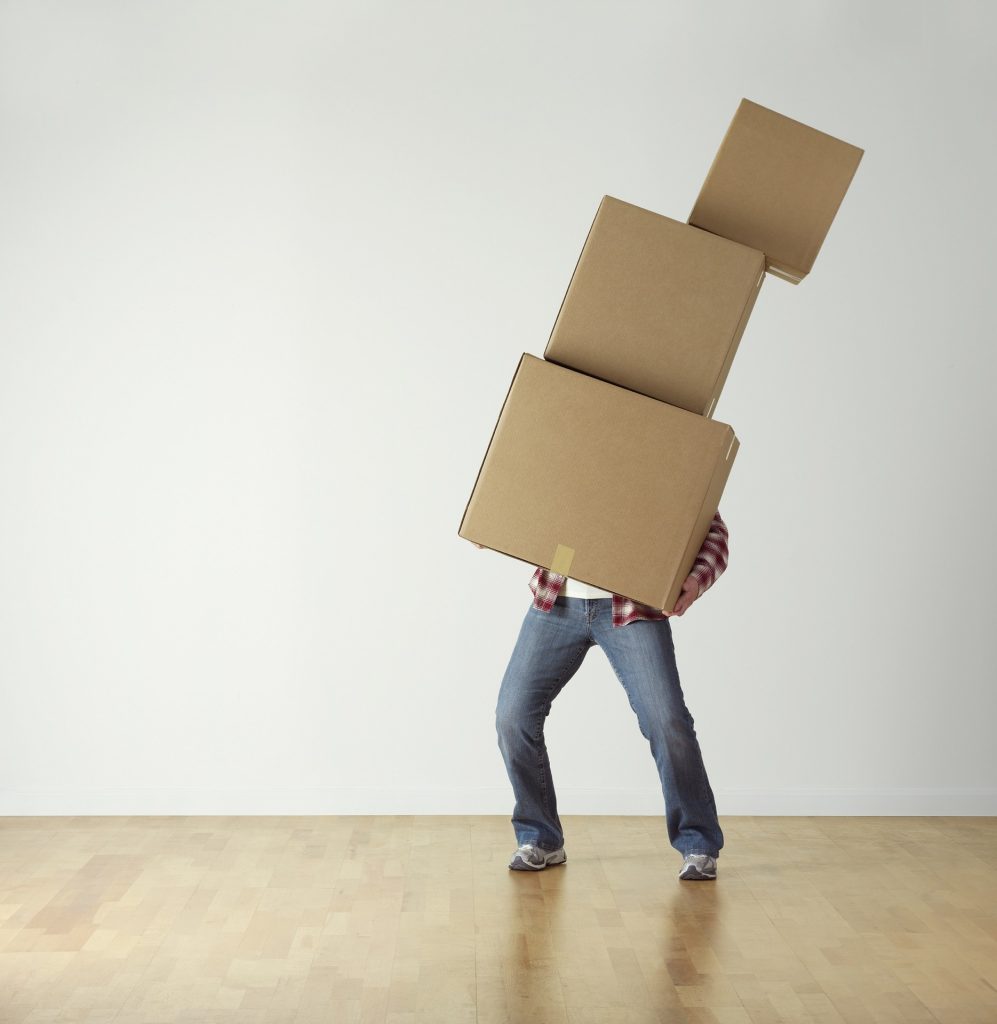 You can buy a variety of box sizes at places like Home Depot and Uhaul. But who knows how many you need to buy in each size? They have so much variety that it is actually confusing. Each box is around $2 to $4 each (depends on the size) and the price sure adds up fast.
You have to factor in the time it takes you to assemble the boxes, and the price of the tape and dispenser also.
If you rent our bins for the 14 day minimum, we only charge $0.30 per bin, per day.
Remember that your Bins come straight to your door, ASSEMBLED! Then after you have unpacked, we pick them up!
With Home Depot or Uhaul, you would have to tape and assemble them all, and then you would also have to disassemble and dispose of them later. Ouch! So time consuming.
Questions Before Booking
Yes, we do offer Long Term Rental rates! When you book more than 4 weeks, you are eligible for our discount program. Here is an example:
4-8 weeks = 5% Discount
8-12 weeks = 6% Discount
12-16 weeks = 7% Discount, etc.
We recommend that you rent them for the shortest amount of time that you anticipate, and then you can always increase the length of your rental down the road. 
Sure thing!  As long as we are able to accommodate your request, it is no problem to us at all if you wish to change Rental Dates prior to receiving your order.  We understand that things happen, so just give us a call / text / email and ask for the change. We can just simply change the date! If you require it longer than the original Rental Period, you click here to extend your rental. If you haven't received your order yet and you want to decrease the amount of weeks you chose to rent when you booked online, we will offer you a refund. If you already received your order, we can still change the date to sooner for pick up, however there will not be any refunds at this point.  If we are not able to accommodate your request, please see the section called Cancellations. Just make sure to inform us at least 48 hours prior to your Delivery.

Our business model is meant to accommodate customers who are local.  We typically will travel within 125 kms from our shop in Grimsby as a max.  If you are outside of these areas, then we recommend that you look for another company that can accommodate you.
Pack 'n Stack Moving Bin Rentals is a small family run business, vs. a big franchised store making millions.  We are different than other Bin Rental Companies because we run on a smaller scale, so it is easier for us to make accommodations since customer service is so highly valued to us. We personally like to give our business to local companies so we hope that you like to do the same!  Plus since we are small, you will get that extra personal touch.  When you have a franchise that is so big, you can lose that personal touch and focus too much on profits. Additionally our prices are super competitive so why contribute to the millionaires when you can instead contribute to a local family in your community? 🙂

Nope!  That is up to you to pack and move the bins on your own.  We are not a moving company, but instead a Bin Rental company that provides you with the bins to pack and move. After we have delivered your empty bins to your existing home, you can get started on the packing.
We encourage you to hire a Moving Company to do all the lifting for you. They will be excited when you tell them that you have our bins as it makes their job a lot easier, so make sure to tell them! Our bins stack so nicely in the truck which means a quicker move for them. They won't need to play tetris to figure out the best way to load them in. It is quite simple… just stack them! Once you have unpacked, give us a call, and we will come pick them up!
The Moving Bin Dimensions are 27″ long x 17″ width x 13″ height (680mm x 430mm x 320mm).  They can hold 75 litres (66lbs) of stuff! Some other companies have Bins that are much smaller but we wanted to provide you a decent size that was not too big. The bigger they are, the heavier they become! We find that this size is the perfect size for your moving needs. For more info, please CLICK HERE.
You betcha!  First we vacuum each bin thoroughly to remove any debris, whether it looks like it needs it or not. Next we clean and sanitize them, ensuring that we reach all the nooks and crannies of the bins. This includes the outside of the bins and even the lids. We meticulously remove as much as we can with our Eco-friendly cleaner before you receive them.
We use a homemade cleaner so that we know exactly what we are spraying into our bins. You can be guaranteed that this cleaner is Eco-friendly with zero harmful chemicals or perfumes. Here is our secret recipe that we make in each glass bottle:
1/2 cup distilled vinegar
2 cups of water
squirt of natural dish soap
3 tbsp of isopropyl alcohol
Don't think that just because it is not bleach, that it will not be as powerful. We have not found a more powerful method to clean and sanitize our bins. You don't need harsh chemicals to kill germs and clean. Feel free to use this same solution in your home!
We also remove any old labels and ensure that the lids are working as they should. 
Bedbugs can be an issue with cardboard boxes as they are soft and retain moisture, which those little buggers love.  Haha. With our bins,  you can be rest assured that they are bug free, dirt free, stink free, clean, and sanitized just for you, just prior to delivery.

Our Cancellation Policy is that we only offer refunds if cancelled more than 48 hours of your rental period. Please read our Rental Agreement for the full policy.
Unfortunately you are not able to buy bins as they are only for rental purposes.  We cannot purchase a couple at a time as our distributor that we work with, has minimum order quantities of several hundred that they impose.  They are also quite expensive to replace so it does not make sense to sell commercial bins for a residential use.  That is what Home Depot is for!
Our Loyal Clients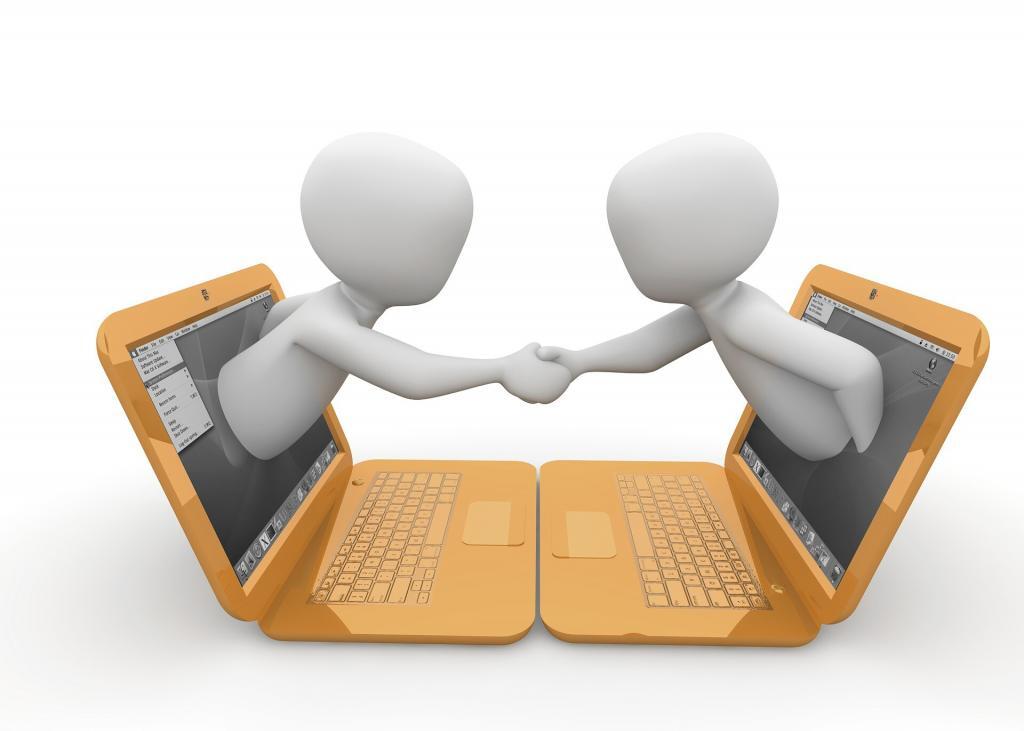 Yes we do have a Referral Program!  Referrals are a big part of how we grow, and it is easy to sign up for our program.   After a rental with us has been completed, we typically send you a thank you email.  In that email, we ask you to leave a review which in turn emails you a Coupon Code as our way of saying, "thanks for your business". You can use this coupon code on your next rental with us, and you'll receive $25 off your next order. Feel free to share this coupon code with a friend or family member.
Real Estate Agents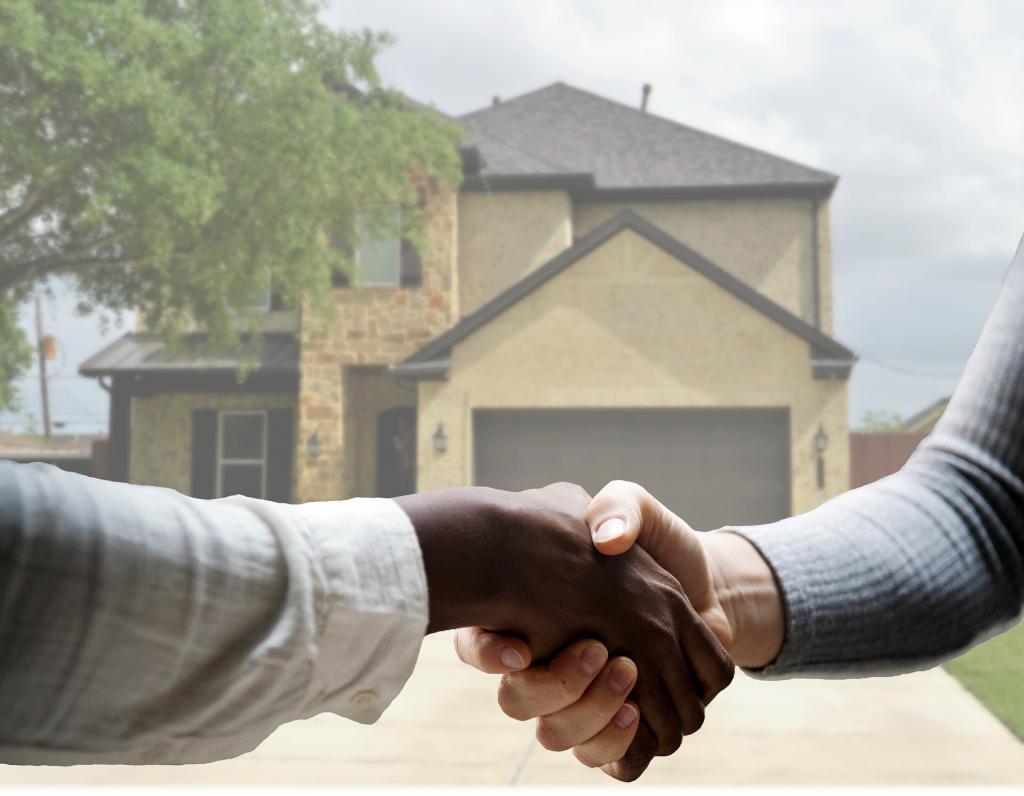 If you are are a Real Estate Agent, then we encourage you to get in touch with us asap! You have two options that will make you look good in front of your clients:
Purchase Gift Cards from us to gift to your Clients
Ask us for a coupon code and we will choose one just for you!
Gift Cards
Choose a denomination of Gift Card, and it will emailed right to your Client's inbox as soon as you check out. Your clients will love this gift as they can get their Bin Rental order covered because of your generosity!
Coupon Code
Send us a quick text to request a special coupon code with your name on it. We will send you a coupon code that you can share with all of your clients! This will entitle them to a 10% discount off their Bin Rentals!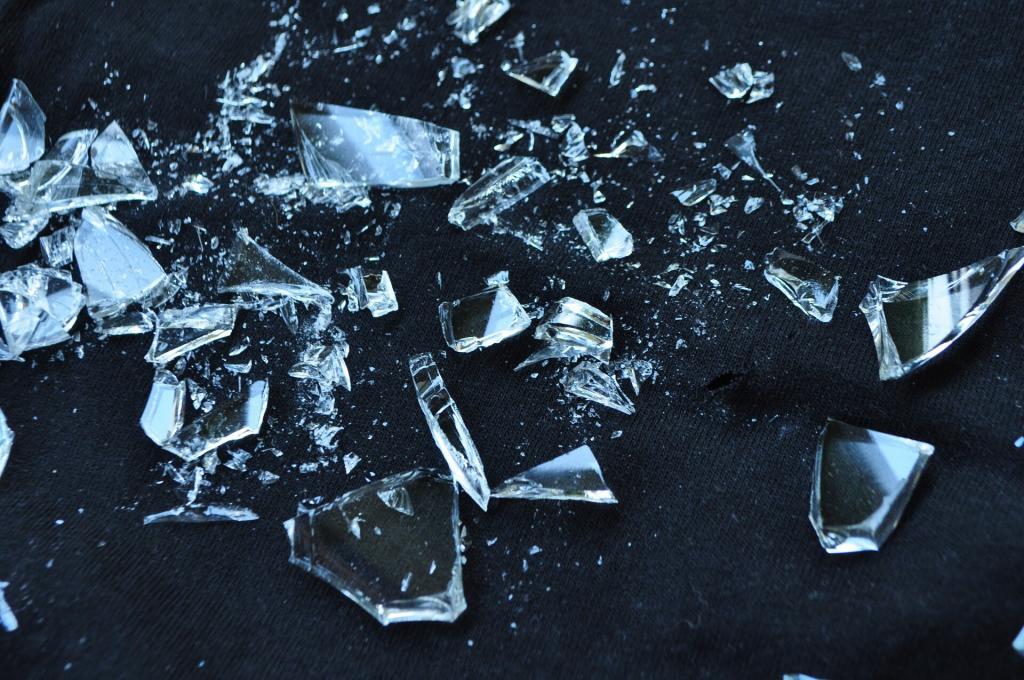 Of course we cannot make any guarantee that items will be safe upon transit – we are not the ones packing it up nor moving it! If you drop your fine china off a balcony that was packed in a cardboard box, will it break? Most definitely. If you drop your fine china off a balcony in one of our bins, will it break? Maybe, but it will be safer in a bin for sure.
We think its obvious which is the smarter choice, however we still recommend that you wrap all of your delicates with towels or wrapping paper. With that said, our bins are 500x stronger than cardboard. Ok, we made up that statistic but we stand behind our product so much that we can guarantee that they will be safer in a bin than cardboard. Just don't toss your items around, stack them sideways, and remember to wrap up your dish-ware, and you should be golden.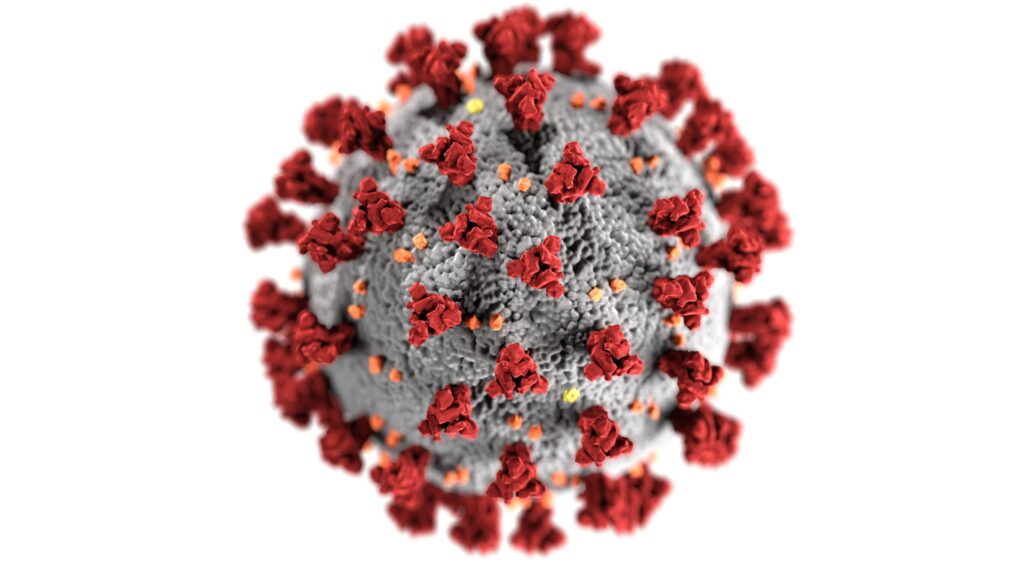 Process Changes
Cleaning & Sanitizing Process
Delivery Protocol
Pick up Protoco

l
Cleaning & Sanitizing
We have always cleaned and sanitized our bins after each use. That process has not changed, as we use a cleaning solution that will get rid of any trace of the previous customer. We also put our bins into a quarantine believe it or not, for a full week. Studies show that the virus may live on plastic for up to 3 days, but we extended this to 7 as an extra precaution. So you can bet on your bins to be clean and sanitized upon their arrival.
Delivery Protocol
Once your bins have been sanitized at our shop, a new pair of gloves will be put on to load them into our vehicle, and another new pair will be worn to carry them to your front door.
Delivery personnel will always maintain 2 metres from you if you happen to be outside upon delivery. They will also be wearing masks at all times (as long as there is a mask mandate in place), and will not require you to sign anything.
You can choose to either have it delivered on your porch, inside your front door (no further than 2 metres from the door), or inside your garage.
Pick up Protocol
Instead of us retrieving your bins inside your home, you can leave your bins on your porch for us to pick up. You will know exactly when we are coming, so can put them outside just before we come. Alternatively, leaving them in your garage with the door open, also works. We will always maintain a 2 metre distance from you.
How to Place an Order
That is a great question! It is super common for people to ask how soon or how much notice they need to give us, in order to book their rentals. You don't want to wait too long as we might run out, so knowing when to place an order is vital. Booking far in advance, is actually a good thing! You can always change the date if there are delays with your closing date. We only have a limited amount in inventory that we can rent out so waiting too long is not a good option.
So as soon as you know your moving date, book your bins with us! Here is a good tip to knowing how long to book your bins for. You should book as soon as possible so that you don't miss out!  If you need to change your date at some point, that is no problem at all, as long as we are able to accommodate the change.  If you are a last minute type of person, we ask for at least 24 hours notice to try to squeeze in a delivery, however you might want to call us first to see if we can do the delivery before booking online. 

It is a very common question to wonder how long the average Rental with us is. Here is what we suggest: once you know your moving date, count backwards on how many weeks you might need to use the bins for packing.  Most people tend to need our bins 1-2 weeks to pack prior to their moving date.  Now count how many weeks after your moving date that you think it will take to unpack.  Most people also take 1-2 weeks to unpack.  We suggest that you book a Package now based on what you think will happen, and then you can always add on some extra days if required. We have a ton in stock so should be fine!
If you need help deciding how long you may need, CLICK HERE for a a quick guide!
We actually have a quick guide to help you with this! CLICK HERE.
We recommend that you overestimate the number of bins that you think you will need, as you have a lot more stuff than you think! With that said, we do not have a maximum per customer. If we have it in stock, it is yours!
In order to book your items, we require full payment upfront upon booking, so your Rental Charges are due right away.  We accept MasterCard, Visa, AMEX, Discover, and E-Transfer. When you place your order and have chosen Credit as your method of payment, it puts a hold on your credit card while we are double checking your order. We just want to make sure that we can accommodate your request before charging your card. Once we confirm the order, the credit card charge will go through. With E-Transfer, the charge automatically goes through right away as there is no password for you to enter, and we have auto-deposit enabled.

You can order as little or as many as you want! Just note that the minimum charge however, is based on 15 bins.
During your Rental
There is no assembly required! There is no need to assemble the bins because it is all one piece and ready to go. There are no separate lids, as they are attached. You simply unfold the flaps (lid) and voila, you are all set. The bins stack and nestle into each other, so that they take up less space.  They come to you in a stack, so you just take a bin out of its stack, place the first bin on the dolly, and start packing.  When done, close and lock the lid, and you are ready to put the next bin on top. No taping and no fuss!
No, we prefer you don't use tape on bins because of a few reasons:  If any bins come back with tape marks, you will be charged a cleaning fee of $2 per bin to the credit card on file. Now we will be forced to get out our trusty Goo Gone to get the marks off, which takes time and effort.  We want our products to look like they are in top shape at all times when we give them to our customers, so every piece of tape will be removed and sanitized for the next customer.  There is no need to use tape anyhow.  Our lids interlock with each other and close super tightly.  You can use some zipties if you really want things to be secure, but there really is no need.

If you would like to plan how much floor space your Bins will take up, here is a visual for you. You can stack up as many as 10 empty bins into each other, which is about 4-5 feet tall.  You actually can stack up to 25 bins without causing any damage to the bins but this is close to ceiling height! Let's stick with 10 as being the average number – if you ordered 50 bins, you will have 5 stacks of bins on your floor. Each stack will take up about 4 feet x 3 feet of space. So again for 50 bins, plan to clear a space for 12 feet long by 3 feet wide. Or you can put more into each stack by using a step ladder if you are short for space.

We strongly advise you to NOT leave the bins outdoors at any time. Instead we advise you to keep them indoors or at least in your garage.  Outside they are exposed to the elements of the sun or rain or snow, which wear down our bins and get them extra and unnecessarily dirty and dusty.  There is a deep cleaning fee of $2 per bin charged to your credit card on file if they come back excessively dirty. They are also susceptible to theft this way.  There is a $125 fee for each missing/damaged bin, so you do the math if you consider how much you would be charged if a bunch went missing!  Keep them indoors in your care at all times, and do not leave the bins outdoors.
An alternative for you if you have completely run out of room inside your home, is to ask us to do a Partial Pick up. There will be an additional Pick up fee, but it might be worth it to you. After paying for the extra Pick up fee, you can go ahead and schedule a time for us to come back.
We recommend that if you know you are going to need more time to unpack, that you Request an Extension right away! We will charge you a daily rate of $0.30 per bin, and obviously no extra delivery or pick up charge.
However, if the bins are not available and are already spoken for by another customer, unfortunately we do not have any choice but to cancel that request, and stick with the prearranged date. We know this will be upsetting and disruptive to you as you are probably overwhelmed with all of the unpacking, but someone else has previously ordered those very bins.
We based our availability for other customers off of your original Rental Period. We will work with you as much as we can, but we must manage all orders accordingly. We encourage you to get in touch with us the moment you realize you are behind schedule to avoid disappointment. Or just book an extra week more than you think you might need, to give yourself some wiggle room.
In the extreme, and we mean extremely rare event, that you right out refuse for us to return to pick up the bins after we told you that we cannot allow an extension, we will have no choice but to start charging you double the daily rate until you allow us to come grab them. Please refer to our Rental Agreement that describes this in better detail. This has not happened yet, but we know at one point in our career it will, so we are just being prepared. Most people are quite reasonable, but there is always that one person that we need rules like this for!
You are responsible for keeping the bins in the same condition in which you received them in, but no you are not required to clean the bins before returning them. No animals are allowed in the bins, or there will be a charge of $2 per bin to your credit card on file if we find a lot of animal fur.  Also, do not leave these bins outdoors as this will create lots of dirt.  Excessive amounts of dirt, mean extra cleaning for us.  There will be an extra $2 charge per bin to your credit card on file should we come across an excessive amount of dirt to clean.  As far as cleaning the bins out, we use our eco friendly cleaner to get them ready for the next customer.  They will be sanitized and as good as new. Just as long as you return them to us free of items and without dirt or pet dander, you are golden!